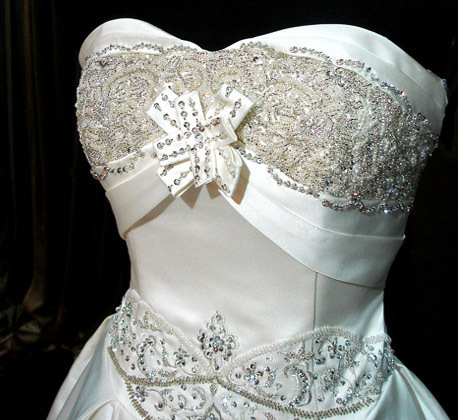 I know it's hard to tell from my amazingly creative posts and the awesomeness that oozes from my pores (yes, yes, a little self-deprication should be added to the tone of that sentence) BUT I'm kind of a traditionalist at heart. If I'd had the budget, I would have had a limo and a princess-style gown and a reception at the Mary Gay House with a DJ and catering from Avalon. I would have done some super cute Save The Date magnets and layered invitations with ribbons and heavy envelopes-- the ones that every little girl dreams of!
Of course, you grow up and you realize that only like 10% of the population can afford a wedding with hand passed h'ours dourves and open bars and ice sculptures and Vera Wang gowns.
It's a little heartbreaking at first, and I'm sorry to be a Debbie Downer, BUT the great thing about doing a wedding on a lower budget (even if lower means under $30k) is that you start to realize all the other opportunities out there. I would relish the opportunity to help plan a big expensive wedding, but I adore the DIY low budget ones because it's your chance to break out of the mold and really express yourself and what you really want out of your wedding.
When I started looking at our wedding, I thought it was a bit of a mish-mash, but looking back on it I realize it was a great expression of who we are as a couple, the many many things that have influenced us, and we even managed to get a little of our own genealogy referenced in the end!
So, this week is all about inspiration and why it's important in a wedding-- and the ways you can take that inspiration and create a wedding you'll always love!